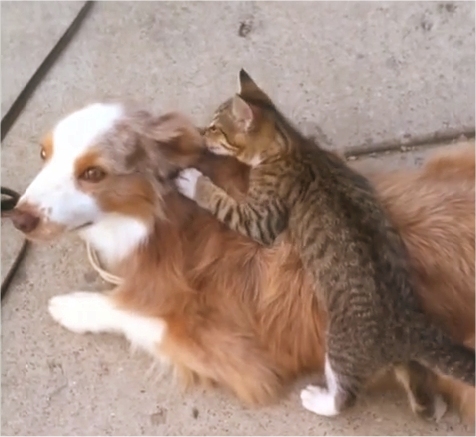 Kennel Testimonials
Circletop Farm Boarding Kennels
Jessica Bratcher, Rineyville, KY
Magnum and Nakita
Army wife
Circletop Farm is a great operation on a family farm. My two dogs really seem to like it there; they like Pam, the owner, a lot, and when I picked them up after an almost two-week stay, they were happy and bouncy, well hydrated and fed, and looked like they'd had plenty of sleep. That makes me very happy, and I know it will you too! Pam's easy to work with, and the reservation system online is very convenient.
---
Crystal Bruner, Rineyville KY
Circletop Farm is like a 5 STAR hotel for your pets. It's always been clean each time our dogs and cats have stayed there. We go on vacation at least once a year and I know that I can trust Pam and Mark to take care of my babies. It's like a home away from home for my pets because they get individual attention there.
---
Linda Boswell
Wonderful kennel! I have a yellow lab who is part of the family, and it is hard to leave him behind when I have to go out of town. But leaving him at Circletop Farm with Pam is like leaving him with a trusted friend. Her facility is wonderful and extremely well kept. My dog comes home smelling better than when I leave him! I love the interaction he is able to have with other dogs since he is an only child at home. Pam has always been very professional and accommodating. When I drop my dog off, she greets him as though he is a longtime friend that she is happy to have stay with her. I would recommend Pam to any friend or family member who needs their valued companion cared for whether it is one night or an extended stay. I have complete confidence when I leave him that he will be well cared for and healthy and happy when I pick him up.
---
Courtney Champagne
GREAT PLACE – HIGHLY RECOMMENDED!!! When moving to the area 2 years ago, I researched several boarding facilities on the internet to find one suitable to my standards for my 2 dachshunds. I am a veterinary technician by trade for many years now, and am currently finishing a degree in veterinary technology, so my standards were very high for my pets. Upon arriving to KY and visiting Circletop Farm, I was impressed and felt very comfortable with Pam personally, as well as with the accommodations she provides for her furry customers. In the last 2 years, I have used Circletop Farms for all of my boarding needs ranging from 2 – 10 days, and will continue to do so as long as we live in this area. My spoiled dachshunds enjoy all of the outdoor time as well the group playtime they get during their stays. Pam and her crew are very easy to work with, the hours are flexible, and the rates are affordable. The accommodations are very modern, very clean, structurally sound, and are adequate for any pet of any size. Circletop Farm is a true gem for any pet owner with boarding needs!
---
Rachael Bruns
Our 3 dogs are used to a lot of freedom & TLC. When a friend suggested Circle Top for boarding–from the moment we met Pam & saw the kennels, we knew if our pets weren't with us the next best place they could be was at Circle Top Farm. When we're out of town, we know they'll get a lot of playtime together in one of several large fenced yard areas; they'll be safe, have plenty of food, water, & kindness. Our older arthritic dog gets an extra cushion; our large (80 lb) male pup gets calmly redirected if he slips from his collar; & our female pup goes into her pen when Pam says, "Lilly-kennel". At our house, when we tell Lilly to do something like, "Do NOT bring the dead groundhog head into the house," she requires further instruction–"Please, please, please, do not bring the dead goundhog head into the house?" (Yes, we need training–all of us). So, we know Pam knows what she's doing, and that she cares. We trust CircleTop. Our small herd of dogs wouldn't board there if we didn't. Dale & Rachel Tiger-Lilly-Lucy Bruns
---
Robin Garcia
This is a wonderful place – Our dogs get so excited to visit Ms. Pam! We had such a nice vacation because we knew that Meg and Jone would be fine. The kennel has always been clean – very roomy, The owner is very compassionate and kind, I know she loves all animals and takes good care of each one in her care. I would highly recommend Circletop Farm Kennel – they are fantastic, have been taking our dogs their for a few years now and think the world of Ms. Pam.
---
Jan Meyer

FIRST CLASS KENNEL – HIGHLY RECOMMENDED!!! Over the years we have used several boarding kennels in Hardin County; however, none have matched the quality of care, service, accommodations, and affordability provided by Circletop Farm. We have boarded our 3 dogs and cat at Circletop Farms over-the-span of 3 years and will continue to do so in the future. The owner's love for animals is reflected in the kennels design and operation. Circletop's staff is committed to providing the best boarding service in the area…they will go the extra mile to meet the needs of your pet/pets. Circletop Farm is a first class kennel providing quality care at affordable rates. I give Circletop Farms permission to use this review.